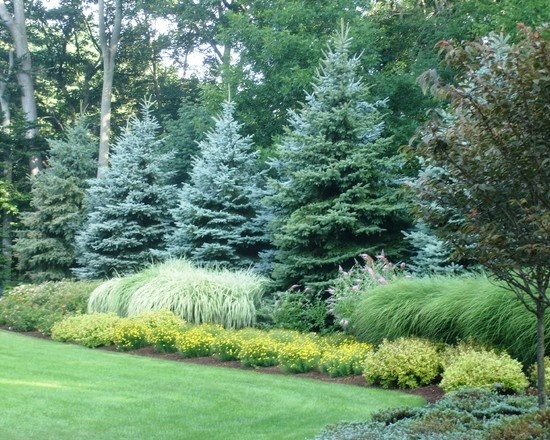 Trees/Shrubs/Gardens
 We design and install trees, shrubs, and perennial flowers throughout the season. We specialize in tree groupings, her patients borders and annual color beds. By using top-quality local stock, we can complement your home or business with year round  color  and interest. 
By installing wind and visual tree breaks, as well as landscape plantings incorporating boulders and other natural elements,  we can complete your vision and create wonderful outdoor themes.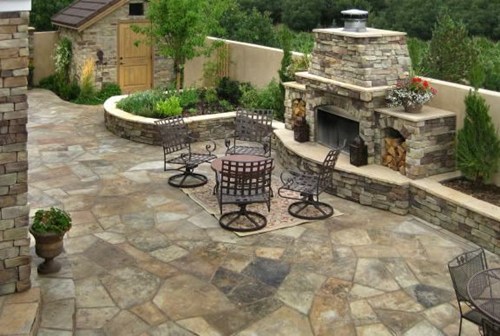 Hardscapes
 We design and build patios, fire pits, borders, walkways, riverbeds and water features. Using natural fieldstone and boulders, our hardscapes tie in with your natural landscape elements . Lighting can be incorporated for nighttime enjoyment.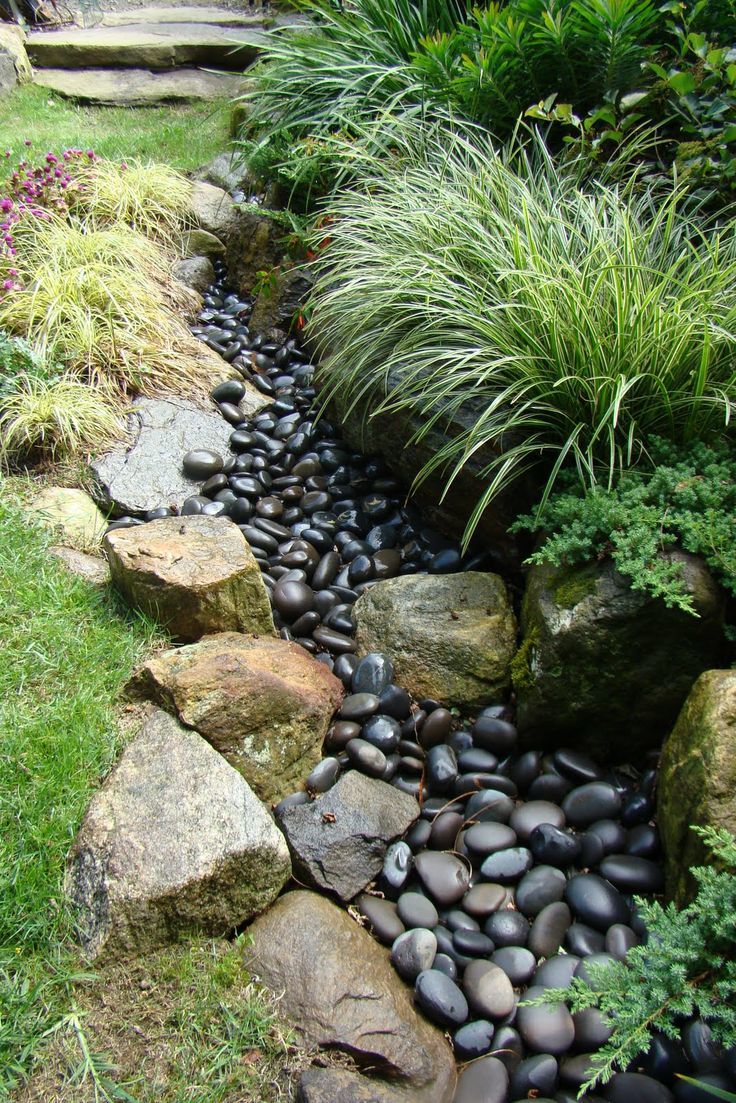 Erosion Control
Many properties have erosion issues that need to be addressed. We start by eliminating any excess water that sheds off of your house or business, and then channel water effectively through the landscape with catch basins, French drains, and dry riverbeds.
areas will be regraded as needed, and new sod and plants installed.

Sprinkler Systems
 We design, install and maintain all types of sprinkler systems. We can service any existing automated system and troubleshoot problems with valves, heads or any other component. Our prices are very reasonable in the market at $90/hour plus parts. Fast response to repairs or leaks.
 We can also upgrade your sprinkler heads to more efficient pressure regulating heads, that can save up to 15 gallons per week per head! Big savings.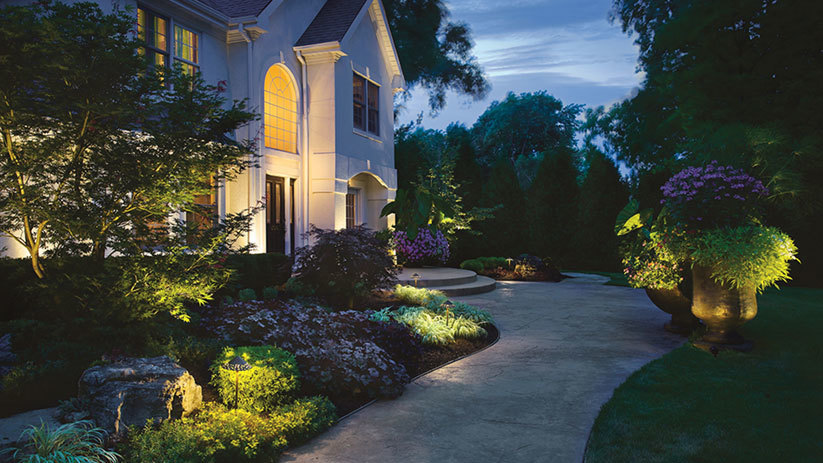 Landscape Lighting
Landscape lighting adds drama and safety at night, and truly enhances your property.

We design, install and maintain outdoor landscape lighting systems. With our installations, we offer the highest quality components with state-of-the-art LED bulbs and fixtures.  We can also retrofit older systems to LED  fixtures and bulbs. 
Let us set up a demo unit at your residence or business, so you can see the effects and decide on which options to choose.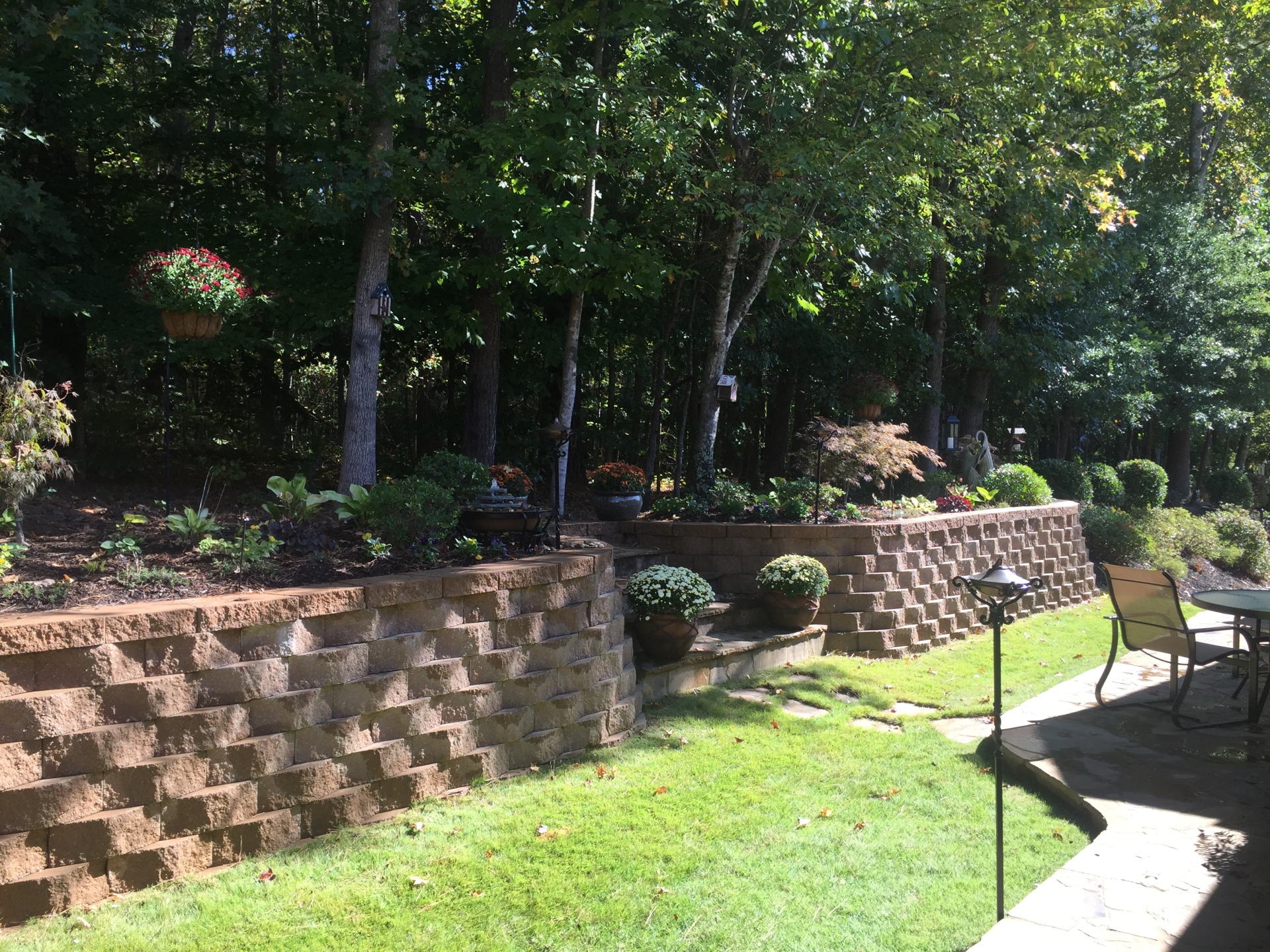 Retaining Walls
Many properties in Georgia have varying grades and need retention walls to stabilize the land and use property effectively. We design and build all types of retaining walls, from commercial  block to residential Windsor stones and timber walls.
Free design and sketch is provided with your proposal for HOA approval.